Your back! thanks for dropping by.
Joe Blakeston is an amazing 2D and 3D artist working with us on Grace Hopper: Bug Rescue. Joe has over 7 years experience working on games projects with clients including BBC and Aardman animation. As well as working with us at T&C, you can see some of joe's art in action in the recent Dead End Job by Ant Workshop.
We are super thrilled to be working with Joe and blown away by is work already (including the bug portraits of the team). We're looking forward to seeing his animations come to life when Grace is good and ready!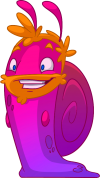 You can also find him on twitter here.
Tags: Team, Joe Blakeston, Artist, Illustrator, Graphics, Grace Hopper: Bug Rescue
Date: Thursday, 25 February 2021