Back again?!
The great Claire Morwood is working with us on Grace Hopper with development duties. We've been working together to tackle all sorts of fun and fustrating Unity3D and games development challenges over the last three months.
Claire is a player, maker and teacher of computer and table-top games–she is constantly engaged in community activitates, giving back her time and knowledge, as well as exploring different ways to play.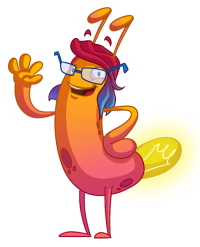 Her previous title with co-directed company 3 Fold Games, has recently been nominated for a BAFTA for game: Before I Forget. We're crossing our fingers and toes for the BAFTAs at the end of March.
Tags: Team, Grace Hopper: Bug Rescue, Developer, BAFTA, Indie studio
Date: Thursday, 11 March 2021